Heavy Gear II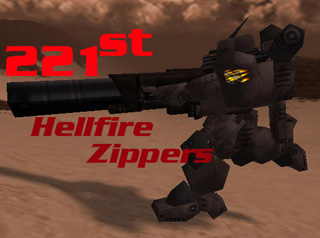 <S>
Heavy Gear 2 or HG2 was a good game that would have been better if Activision hadn't screwed all of us who purchased the game and refused to patch the numerous bugs it had. Despite that I had a lot of fun with HG2 but I will get to that in a minute.
Heavy Gear 2 as well as Heavy Gear is based off of the PnP (AKA Pen and Paper) game of the same name which is made by Dream Pod 9. If you enjoy PnP games and have played HG or HG2 you might want to check out the DP9 website.
As I was saying about the game, I really enjoyed it. I started a HG2 regiment with a friend named the 221st Hellfire Zippers or 221HZ for short. I made a few maps and worked with several other prominent cartographers. Aside from hanging on the cali server with Darkshadow and the guys from the other regiments, map making was one of my favorite things to do. A couple of maps that I made aren't anywhere near as playable as they are artsy, to me at least. At any rate this is the repository for all of the HG2 stuff that I still have. Unfortunately though I have most of my maps the original meshes were lost in a hard disk crash I had shortly before I quit playing HG2. So some of the maps I have here are playable but not editable. Enjoy!
<S>Darkshadow 🙂 <S> all 221st and last but not least <S> to all the great gearheads from regiments such as the 1st Pride, the 3rd Legion Noire, the 12th Azure Devils, the 31st Desert Sharks, the 33rd Roving Guns, the 76th Ghost Hawks, the Dragons of Draconis, the Angry Angels, the Shadow Guard and anyone else I forgot.